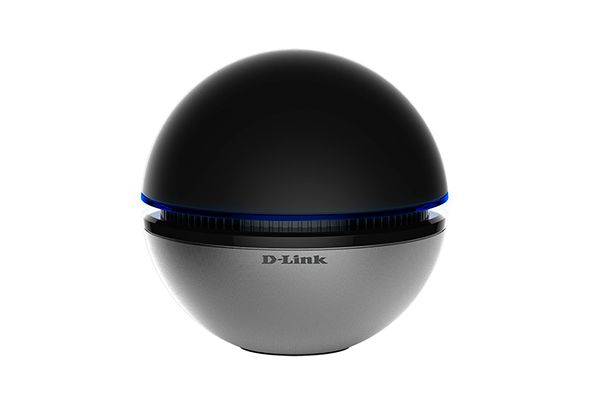 Description
Blazing-fast Wireless AC With SmartBeam & USB 3.0
The DWA-192 AC1900 Wi-Fi USB 3.0 Adapter lets you experience faster wireless speeds than ever before by delivering powerful Wireless AC technology to your desktop or notebook computer. Simply plug the adapter into an available
USB port and connect to a wireless network to access a secure, high-speed Internet connection over the 2.4 GHz (600 Mbps) and 5 GHz (up to 1300 Mbps) bands*, for faster streaming, gaming, and VoIP calls. In addition, Advanced AC SmartBeam technology brings you the cutting-edge of high-bandwidth wireless connectivity, vastly increasing the speed and coverage of your network. To top it all off, USB 3.0 support provides super-fast throughput for your desktop or notebook computer, ensuring that you are getting the most out of your Wireless AC connection
Interference-Free Bandwidth
The DWA-192 AC1900 Wi-Fi USB 3.0 Adapter delivers dual-band technology to your home network for intelligent, versatile, interference-free bandwidth. Check your email and surf the Internet on the 2.4 GHz band; play online games, make calls over the Internet, and stream HD movies to multiple devices using the cleaner, interference-free 5 GHz band. Whatever you like to do online, dual-band has you covered.
Easy WPS Push-Button Setup
Use Wireless Protected Setup (WPS) to quickly and easily establish a highly secure home network that will have you browsing, streaming, and watching in minutes. The latest encryption technology ensures that information transmitted on your network remains safe and secure, while preventing unauthorized access. It's as easy as push and connect!
Compatible With All Your Wireless Products
While the DWA-192 AC1900 Wi-Fi USB 3.0 Adapter delivers cutting-edge 802.11ac speed to your home network, it's also backward compatible with all of your current wireless products. Tired of buying a new device only to find that you need to upgrade everything else? Just connect the DWA-192 to your wireless router, connect to the Internet, and start browsing; saving you both time and money.
General features
Features
Interfaces
• Micro-USB 3.0 port
• LED On/Off Button
• WPS button
Security
• Wi-Fi Protected Access (WPA™ & WPA2™)
• Wi-Fi Protected Setup (PBC)
Standards
• IEEE 802.11ac
• IEEE 802.11n
• IEEE 802.11g
• IEEE 802.11b
• IEEE 802.11a
Antenna Type
• Integrated antenna
LED
• Status
Operating System
• Windows 8.1/8/7
Interface
• Available USB port**
Physical Parameters
Dimensions
• 79.92 x 79.92 x 77 mm
Weight
• 167 grams ± 10%
Power
• Operating Voltage: 5.0 V DC ±10%
• Current Consumption: 880 mA
Temperature
• Operating: 0° to 40°C
• Storage: -20° to 75°C
Humidity
• Operating: 10% to 90% (non-condensing)
• Storage: 5% to 95% (non-condensing)
Certifications
• FCC Class B
• IC
• CE
• Wi-Fi Protected Setup
• Wi-Fi Certified
• RoHS
• RCM
* Maximum wireless signal rate derived from draft IEEE 802.11ac specification and IEEE Standard 802.11n specification. D-Link makes no warranties as to forward compatibility with future standards or compatibility with draft 802.11ac devices from other manufacturers. Actual data throughput will vary. Network conditions and environmental factors, including volume of network traffic, building materials and construction, and network overhead, lower actual data throughput rate. Environmental factors may adversely affect wireless signal range.
** Using a USB 1.1 or USB 2.0 port will affect device performance. USB 3.0 port recommended.
All references to speed and range, including the performance chart, are for comparison purposes only. Product specifications, size, and shape are subject to change without notice, and actual product appearance may differ from that depicted on the package. See inside package for warranty details
Order info
DWA-192 AC1900 Wi-Fi USB 3.0 Adapter