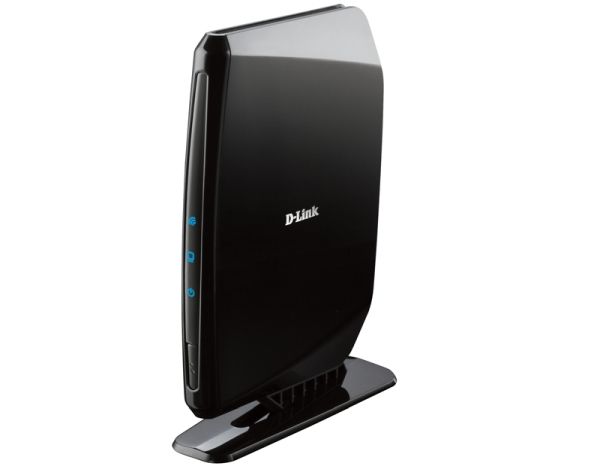 Description
High-Definition performance
The D-Link Wireless HD Video Bridge (DAP-1420) enables you to easily upgrade any network to support streaming of High-Definition (HD) multimedia content over a wireless connection. Connect any Ethernet-enabled device in your entertainment center like your game consoles, Digital Video Recorder (DVR) or Digital Media Adapters (DMA) to the DAP-1420 to upgrade your network and enable dual-band wireless streaming.
Speed and performance
Built-in antennas provide fast, stable speed and performance to enhance your gaming and HD video streaming experience. The DAP-1420 also uses Intelligent Antenna technology to transmit multiple streams of data by bouncing multiple wireless signals off of walls and ceilings to work around obstructions and help eliminate dead spots, enabling you to receive wireless signals in the farthest corners of your home.
Better wireless experience
The clearer 5GHz band provides less interference so you can stream High-Definition movies and other media giving you a better wireless experience with the fastest speeds possible.
Quality of Service
The DAP-1420 is equipped with Quality of Service (QoS), which helps organize and prioritize the data streams in your network so your VoIP, HD Video streaming, and gaming runs smoother over your wireless network.
General features
Standards
• IEEE 802.11a
• IEEE 802.11n
• IEEE 802.3
• IEEE 802.3u
• IEEE 802.3ab
Device Interfaces
• Wi-Fi Protected Setup™ (WPS) Button
• One 10/100 LAN port
Operation modes
• Access Point
• Client mode
Antenna type
• Built-in antenna
Security
• Wi-Fi Protected Access™ (WPA™, WPA2™)
• Wi-Fi Protected Setup (WPS)
LEDs
• Power
• Status: Wireless LAN
• Status: LAN
Frequency band
5.15~5.85GHz
Wireless speed
• IEEE 802.11a: 6, 9, 12, 18, 24, 36, 48, 54 Mbit/s
• IEEE 802.11 n: 300 Mbit/s*
The output power of the transmitter
• IEEE 802.11a (5.15~5.25GHz)
16 dBm (±1.5 dBm) at 6, 9, 12, 18, 24, 36, 48, 54 Mbit/s
• IEEE 802.11a (5.725~5.825GHz)
17 dBm (±1.5 dBm) at 6 Mbit/s
16 dBm (±1.5 dBm) at 6, 9, 12, 18, 24, 36, 48, 54 Mbit/s
• IEEE 802.11 n:
5.15~5.25GHz/HT-20
13 dBm ±1.5 dBm at MCS0-MCS15
5.725~5.825GHz/HT-20
17 dBm ±1.5 dBm at MCS0-MCS5
16 dBm ±1.5 dBm at MCS6, MCS8-MCS14
14 dBm ±1.5 dBm at MCS7, MCS15
5.15~5.25GHz/HT-40
16 dBm ±1.5 dBm at MCS0
14 dBm ±1.5 dBm at MCS1-MCS7
13 dBm ±1.5 dBm at MCS8-MCS15
5.725~5.825GHz/HT-40
17 dBm ±1.5 dBm at MCS0-MCS5
16 dBm ±1.5 dBm at MCS6, MCS8-MCS14
14 dBm ±1.5 dBm at MCS7, MCS15
Receiver sensitivity
• IEEE 802.11a
-69 dBm (±2dBm) at 54 Mbit/s
• IEEE 802.11 n (HT20/5GHz)
-65 dBm (±2dBm) at MCS15
• IEEE 802.11 n (HT40/5GHz)
-63 dBm (±2dBm) at MCS15
Order info
DAP-1420 Wireless N300 Access Point/Bridge