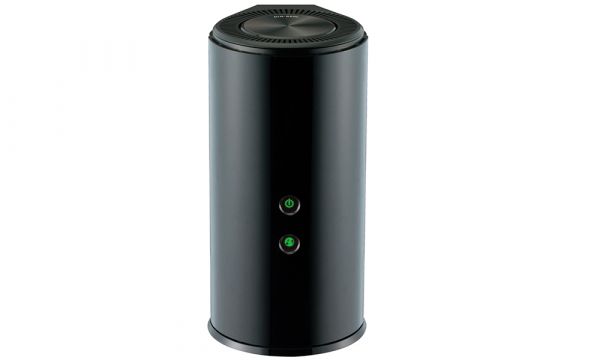 DIR-860L
EOL EOS
USB 3.0 bağlantı noktası ve mydlink bulut servis desteği ile AC1200 Dual-Band Kablosuz Gigabit Router
Nereden Alınır
Tanımlama
Dual-Band Wireless Gigabit Router DIR-860L is equipped with a USB 3.0 port and support cloud service mydlink. Using the latest wireless technology, the router provides an easy connection management and network monitoring. With the support of a cloud service mydlink app and use SharePort Mobile Router allows you to access media content and streaming.
Fast and reliable home networking
Dual Band Gigabit Router DIR-860L allows all computers and mobile devices in a single home network with broadband Internet access. Simultaneous dual-band allows for streaming HD-video, make Internet phone calls and browse the internet without delay and from anywhere in your home. Gigabit Ethernet ports provide high-speed wired connection of up to 4 computers or other devices. With its stylish design, ease of use and support for IPv6 this router is ideal for use in networks today and in the future.
Mydlink service
The router supports cloud service mydlink, which provides the ability to remotely access, view and control devices from anywhere in your home. The service mydlink you can view information about the users who are connected to the router, change the settings to block unauthorized users from any computer or mobile platforms iOS and Android, connected to the Internet. In addition, parents are available to view and control sites visited by their children.
Sharing files with one touch
With the application SharePort Mobile, installed on your mobile device, you can get quick access to documents, movies, pictures and music on USB-drive connected to the router DIR-860L. You can download the music library on the USB-drive and choose to share files from anywhere in the house. You can also view photos on a TV screen, while the rest of the family watching movies on their mobile devices. The user can arrange to stream media files on multiple devices, or download them to your device for later playback offline. The intuitive interface allows any user with quick access to various features and applications that are stored on your drive.
Technology Wireless AC, providing streaming media content without delay
Router DIR-860L supports the latest Wireless AC, capable of transmitting data at speeds of up to 1.2 Gbit / s 1 (900AC + 300N).In addition, DIR-860L supports simultaneous dual-band 2.4 GHz and 5 GHz and is equipped with four internal antennas. Working in two ranges allows you to view web-pages, chat with friends and check e-mail, using a frequency of 2.4 GHz, while the frequency of 5 GHz band can be used for streaming media content, online gaming or making Internet calls .
Easy Installation and Setup
By the application of QRS (Quick Router Setup) Mobile, installed on a mobile device running iOS or Android, you can quickly and easily perform start-up and remote management of the router. Just plug in the router, open the application and follow a few simple steps to connect without using a computer. In addition, the protection of the network can be configured one-touch WPS.If devices with support for cloud service mydlink you can use the automatic settings Zero Configuration. To do this, simply connect the device with the mydlink enabled cloud service to the DIR-860L, and the router will automatically be added to your account without making any adjustments.
Genel Özellikler
Fiziksel Özellikler
Device Interfaces
• 802.11 a / b / g / n / ac
• 4-port LAN 10/100/1000 Mb / s
• Port WAN 10/100/1000 Mbit / s
• USB 3.0 port
Antenna Type
4 internal antennas
Standards
• IEEE 802.11ac (draft)
• IEEE 802.11n
• IEEE 802.11g
• IEEE 802.11b
• IEEE 802.11a
• IEEE 802.3
• IEEE 802.3u
Wireless speed
• IEEE 802.11a: 6, 9, 12, 18, 24, 36, 48, and 54 Mbit / s
• IEEE 802.11b: 1, 2, 5.5 and 11 Mbit / s
• IEEE 802.11g: 6, 9, 12, 18, 24, 36, 48, and 54 Mbit / s
• IEEE 802.11n (2,4 GHz / 5 GHz): 6.5 to 300 Mbit / s (0 to MCS-MCS-15)
• IEEE 802.11ac: from 6.5 to 866 Mbit / s
The output power of the transmitter
• IEEE 802.11a:
17 dBm (+ /-2dB) at 6, 9 Mbit / s
17 dBm (+ /-2dB) at 12 ~ 36 Mbit / s
16 dBm (+ /-2dB) at 48 Mbit / s
15 dBm (+ /-2dB) at 54 Mbit / s
• IEEE 802.11b: 17dBm at 1,2,5.5,11 Mbit / s
• IEEE 802.11g:
17 dBm at 6, 9 Mbit / s
17 dBm at 12, 18 Mbit / s
17 dBm at 24, 36.48 Mbit / s
16 dBm at 54 Mbit / s
• IEEE 802.11n (5 GHz):
HT20
17dBm (+ /-2dB) at MCS0 / 1 and MCS8 ~ 9
17dBm (+ /-2dB) at MCS2 ~ MCS5 and MCS10 ~ MCS13
16dBm (+ /-2dB) at MCS6 and MCS14
15dBm (+ /-2dB) at MCS7 and MCS 15
HT40
17dBm (+ /-2dB) at MCS0 / 1 and MCS8 ~ 9
17dBm (+ /-2dB) at MCS2 ~ MCS5 and MCS10 ~ MCS13
16dBm (+ /-2dB) at MCS6 and MCS 14
15dBm (+ /-2dB) at MCS7 and MCS 15
• IEEE 802.11n (2,4 GHz)
HT20
14dBm at MCS0 / 1 and MCS8 ~ 9
14dBm at MCS2 ~ MCS5 and MCS10 ~ MCS13
14dBm at MCS6 and MCS 14
14dBm at MCS7 and MCS 15
HT40
12dBm at MCS0 / 1 and MCS8 ~ 9
12dBm at MCS2 ~ MCS5 and MCS10 ~ MCS13
12dBm at MCS6 and MCS 14
12dBm at MCS7 and MCS 15
• IEEE 802.11ac (5GHz)
HT20
17dBm at MCS0 / 1 and MCS9 ~ 10
17dBm at MCS2 ~ MCS5 and MCS11 ~ MCS14
16dBm at MCS6 and MCS 15
15dBm at MCS7 and MCS 16
14dBm at MCS8 and MCS 17
HT40
17dBm at MCS0 / 1 and MCS10 ~ 11
17dBm at MCS2 ~ MCS5 and MCS12 ~ MCS15
16dBm at MCS6 and MCS 16
15dBm at MCS7 and MCS 17
14dBm at MCS8 and MCS 18
13dBm at MCS9 and MCS 19
HT80
17dBm at MCS0 / 1 and MCS10 ~ 11
17dBm at MCS2 ~ MCS5 and MCS12 ~ MCS15
16dBm at MCS6 and MCS 16
15dBm at MCS7 and MCS 17
14dBm at MCS8 and MCS 18
13dBm at MCS9 and MCS 19
Receiver Sensitivity
• IEEE 802.11a:
-82dBm at 6 Mbit / s
-81dBm at 9 Mbits / s
-79dBm at 12 Mbit / s
-77dBm at 18 Mbit / s
-74dBm at 24 Mbit / s
-70dBm at 36 Mbit / s
-66dBm at 48 Mbit / s
-65dBm at 54 Mbit / s
• IEEE 802.11b:
-76 DBm at 2 Mbit / s
-76 DBm at 11 Mbit / s
• IEEE 802.11g:
-82 DBm at 6 Mbit / s
-81 DBm at 9 Mbits / s
-79 DBm at 12 Mbit / s
-77 DBm at 18 Mbit / s
-74 DBm at 24 Mbit / s
-70 DBm at 36 Mbit / s
-66 DBm at 48 Mbit / s
-65 DBm at 54 Mbit / s
• IEEE 802.11n (5 GHz):
HT20
At-82dBm (MCS0 / 8)
At-79dBm (MCS1 / 9)
-77dBm at (MCS2/10)
-74dBm at (MCS3/11)
-70dBm at (MCS4/12)
-66dBm at (MCS5/13)
-65dBm at (MCS6/14)
-64dBm at (MCS7/15)
HT40
At-79dBm (MCS0 / 8)
At-76dBm (MCS1 / 9)
-74dBm at (MCS2/10)
-71dBm at (MCS3/11)
-67dBm at (MCS4/12)
-63dBm at (MCS5/13)
-62dBm at (MCS6/14)
-61dBm at (MCS7/15)
• IEEE 802.11n (2,4 GHz)
HT20
At-82dBm (MCS0 / 8)
At-79dBm (MCS1 / 9)
-77dBm at (MCS2/10)
-74dBm at (MCS3/11)
-70dBm at (MCS4/12)
-66dBm at (MCS5/13)
-65dBm at (MCS6/14)
-64dBm at (MCS7/15)
HT40
At-79dBm (MCS0 / 8)
At-76dBm (MCS1 / 9)
-74dBm at (MCS2/10)
-71dBm at (MCS3/11)
-67dBm at (MCS4/12)
-63dBm at (MCS5/13)
-62dBm at (MCS6/14)
-61dBm at (MCS7/15)
• IEEE 802.11ac (5GHz)
HT20
-82dBm at (MCS0)
-79dBm at (MCS1)
-77dBm at (MCS2)
-74dBm at (MCS3)
-70dBm at (MCS4)
-66dBm at (MCS5)
-65dBm at (MCS6)
-64dBm at (MCS7)
-59dBm at (MCS8)
-57dBm at (MCS9)
HT 40
-79dBm at (MCS0)
-76dBm at (MCS1)
-74dBm at (MCS2)
-71dBm at (MCS3)
-67dBm at (MCS4)
-63dBm at (MCS5)
-62dBm at (MCS6)
-61dBm at (MCS7)
-56dBm at (MCS8)
-54dBm at (MCS9)
HT 80
-76dBm at (MCS0)
-73dBm at (MCS1)
-71dBm at (MCS2)
-68dBm at (MCS3)
-64dBm at (MCS4)
-60dBm at (MCS5)
-59dBm at (MCS6)
-58dBm at (MCS7)
-53dBm at (MCS8)
-51dBm at (MCS9)
Minimum System Requirements
• Windows 7/Vista/XP SP3 or Mac OS X 10.4 or higher
• Microsoft Internet Explorer 6 or higher, Firefox 1.5 or later, or other Java-enabled browser
• CD-ROM
• Network interface Ethernet
• Cable or DSL-modem
• Subscribe to a service provider
Advanced Features
• The Guest Zone
• SharePort ™ Web Access
• Web-Wizard in several languages
• Green Ethernet Technology
• Support for DLNA Media Server
• The firewall
- Network Address Translation (NAT)
- Stateful Packet Inspection (SPI)
• Modes VPN passthrough / multi-session PPTP/L2TP/IPSec
Functions mydlink
• Remote control
• View the current bandwidth information outgoing / incoming connections
• Show clients connected at the moment
• View browsing history for each customer
• Lock / Unlock network access to the client
• Managing a wireless network
• Access through a Web-browser or mobile app for iOS or Android
Support for Mobile Applications
• mydlink Lite
• SharePort Mobile
• QRS Mobile
Wireless Network Security
• WPA and WPA2 (Wi-Fi Protected Access)
• Wi-Fi Protected Setup (WPS) PIN / PBC

Fiziksel Özellikler
Measurements
120 x 99 x 192 mm
Weight
348 g
Nutrition
• Input: 100-240 VAC, 50/60 Hz
• Output: 12 V DC, 2 A
Temperature
• Operating: 0 to 40 C
• Storage: -20 to 65 C
Humidity
• Operating: 10% to 90% (non-condensing)
• Storage: 5% to 95% (non-condensing)
Certifications
• FCC Class B
• CE Class B
• C-Tick
• DLNA
• IPv6 Ready
• Wi-Fi Certified
• Wi-Fi Protected Setup (WPS)
• Wi-Fi Multimedia (WMM)
• Compatible with Windows 8