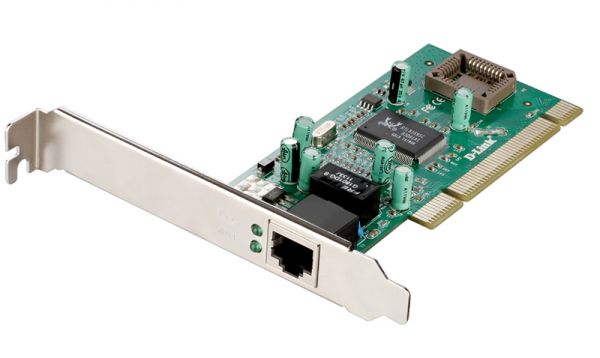 Description
The D-Link DGE-530T is a 10/100/1000Mbps copper Gigabit PCI card for servers and workstations. Current systems running at 10Mbps and 100Mbps can be upgraded to Gigabit Ethernet, eliminating network bottlenecks, and increasing productivity. Integrate Gigabit now and you can save time, money, and downtime because the DGE-530T will automatically detect and run at higher speeds when it becomes available.
Cost-Effective, Scalable Migration
As an inexpensive alternative solution to fiber-optic, the card allows you to instantly upgrade to Gigabit without requiring you to install new, expensive fiber cables. Gigabit Ethernet uses your existing Category-5 cabling while providing you with 10/100/1000Mbps network speed auto-sensing and full/half duplex auto-negotiation.
Advanced Features and Security
The DGE-530T supports SNMP for remote troubleshooting and management, ACPI for lower power consumption, and WoL for remote wake. This helps to lower total cost of ownership (TCO). The card also features on-board screening of VLAN Tagged Ethernet frames, allowing you to assign multiple subnets to each server and isolate devices within each VLAN from the rest of the network for better traffic control and security. It also supports 802.1p Priority Tagging to allow you to prioritize traffic. The card also features embedded flow control and independent FIFO, providing a means to protect against possible data loss during transmission on the network. With the Cable Diagnostic feature, the card will automatically detect whether you have a bad cable, making your troubleshooting task easier.