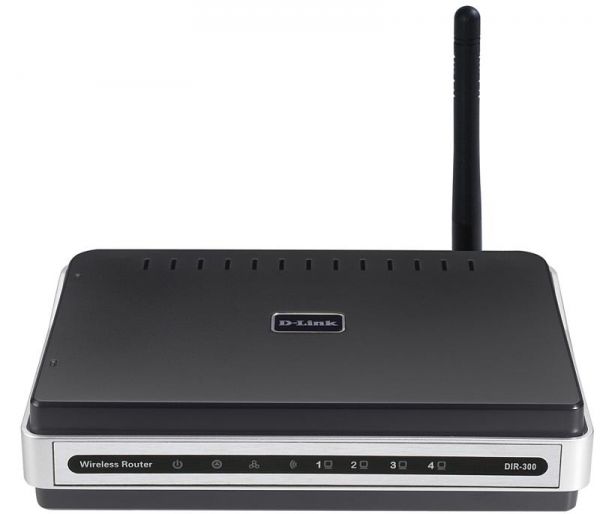 Description
BASIC WIRELESS NETWORKING
Create a wireless network for your home using the D-Link Wireless G Router. Connect the Wireless G Router to a broadband modem and wirelessly share your high-speed Internet connection and enjoy surfng the web, checking e-mail, and chatting with family and friends online.
BASIC SECURITY PROTECTION
The D-Link Wireless G Router includes a built-in frewall that safeguards your network from harmful attacks. It minimizes the threats of hackers and prevents unwanted intruders from entering your network. Additional security features like MAC address fltering prevents unauthorized network access and parental control features prevent users from viewing inappropriate content. The Wireless G Router also supports WEP and WPA encryption. D-Link's easy-to-use Wireless G Router includes basic routing and security features to help you create a simple wireless network for your apartment or small house.
COMPATIBILITY ASSURANCE
The D-Link Wireless G Router is based on the 802.11g standard and is backward compatible with 802.11b, ensuring compatibility with a wide range of wireless devices. The Wireless G Router includes four Ethernet ports ready for you to connect Ethernet-enabled PC, print server and other devices.
EASY TO INSTALL AND USE
With D-Link Quick Router Setup Wizard, you can set up your wireless network in minutes. The wizard will guide you through an easy to follow process to install your new hardware and connect to your network. It confgures your Internet Service Provider (ISP) settings to quickly establish broadband Internet connectivity. The Wizard even makes it easy to add new wireless devices onto the network.
General features
MINIMUM SYSTEM REQUIREMENTS
+ Cable or DSL Modem with Ethernet Port
+ Computer with Windows XP SP2 or Windows 2000 SP4 or Mac OS X (v10.4/v10.3) or Linux-Based Operating System and an Installed Ethernet Adapter
+ Internet Explorer 6 or Firefox 1.5 or Later

STANDARDS
+ IEEE 802.11g
+ IEEE 802.11b
+ IEEE 802.3
+ IEEE 802.3u

WIRELESS SIGNAL RATES1 WITH AUTOMATIC FALLBACK
+ 54, 48, 36, 24, 18, 12, 11, 9, 6, 5.5, 2, & 1Mbps

WIRELESS FREQUENCY RANGE
+ 2.4GHz to 2.462GHz

MODULATION TECHNOLGOY
+ Orthogonal Frequency Division

Multiplexing (OFDM)
+ Complementary Code Keying (CCK)

WIRELESS TRANSMIT POWER
+ 15dBm +/- 2dBm

ANTENNA
+ Detachable Dipole Antenna (Reverse SMA Plug)

SECURITY
+ WEP 64/128-Bit Data Encryption (User-Selectable)
+ Wi-Fi Protected Access (WPA/WPA2)

ADVANCED FIREWALL FEATURES
+ Network Address Translation (NAT)
+ Stateful Packet Inspection (SPI)
+ MAC Filtering
+ Website URL Filtering

DEVICE MANAGEMENT
+ Internet Explorer v6 or later; or Firefox 1.5 or Later

Order info
DIR-300 802.11g Wireless Router with 4-ports 10/100 Base-TX switch