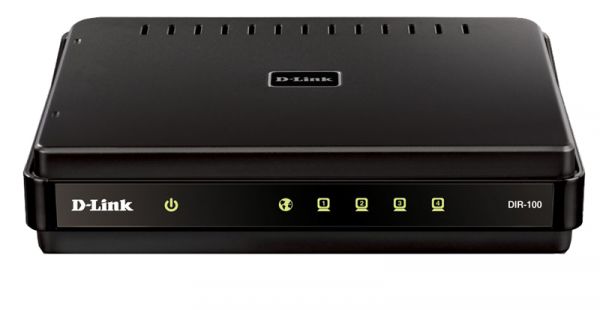 Description
HIGH PERFORMANCE
The D-Link DIR-100 broadband router is designed to let a group of users share a broadband Internet connection through a DSL or cable modem. Easy to set up and operate, this router is ideal for novice home and small offce users creating their frst networks.
QUALITY OF SERVICE (QoS)
The DIR-100 provides prioritized transmission and reception of VoIP and on-line packets to/from the Internet to enable a group of users to experience the beneft of smooth network connection of inbound and outbound data without concern of traffc congestion. This QoS support allows users to enjoy high broadband transmission for applications such as Internet phones, multimedia and games over the Internet.
TOTAL NETWORK SECURITY
The DIR-100 router provides frewall protection for network computers again Internet DoS and virus attacks. It flters packets to screen access control based on port and source/destination MAC/IP addresses. With Virtual Server Mapping, the router can be set up to allow separate FTP and multiple games to share the same Internet-visible IP address while still protecting servers and workstations from hackers. Users can set up a home or offce web site by confguring any of the built-in LAN ports to function as a DMZ port. Parental control allows parents and network administrators to flter out undesired URL web sites, block domains and control the time of day of the use of Internet through scheduling.