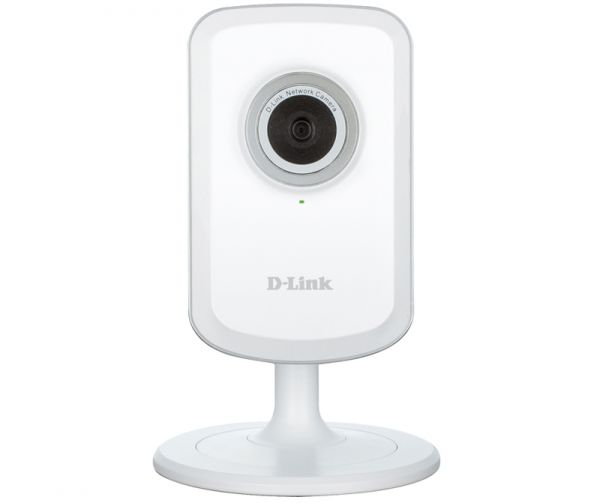 Description
The DCS-931L Wireless N H.264 Network Camera is a versatile and unique solution for your small office or home. Unlike a standard webcam, the DCS-931L is a complete system with a built-in CPU and web server that transmits high quality video images for security and surveillance. The
DCS-931L also comes with remote monitoring using motion and sound detection features for a complete and cost-effective home security solution.
Peace Of Mind With 24/7 Monitoring Of Any Environment
The DCS-931L is a standalone surveillance camera that requires no special hardware or software, and can run independently even without a PC. Send e-mail notifications with snapshots or video clips whenever motion or sound is detected using just the DCS-931L and an internet connection. You can customize areas of the video to monitor for motion to keep watch over entryways, and you can set volume limits to detect when a loud sound is picked up by the camera.
Full Featured Surveillance System
Included with the DCS-931L is the D-ViewCam software, which adds enhanced features and functionality that helps you create a full surveillance system. D-ViewCam enables centralized management of multiple network cameras, supporting up to 32 network cameras and up to 64 users. With a dedicated computer it offers digital monitoring and recording with a wide array of features, including scheduled, motion and manual recordingoptions for individual needs.
Instant Anywhere Access With mydlink Cloud Service
Enhanced with mydlink™ support DCS-931L makes it easier and more convenient for you to look after your family and home or office environment. With a mydlink service enabled camera, you can stay connected to everything you love from anywhere, anytime. The mydlink service can be accessed by a web browser and also provides an optional downloadable mydlink app that allows users to have a better experience on their mobile devices. With the mydlink app, you can quickly and easily view your camera feed from anywhere using a Wi-Fi, 3G or 4G connection.
The Fastest Technology, The Strongest Coverage
Offering wireless 802.11b/g/n and Ethernet/Fast Ethernet connectivity, the DCS-931L is a snap to integrate into your existing network environment. You can use the DCS-931L's Extender Mode to extend the range of your wireless network, giving your home or office better wireless coverage. This will help a home wireless network to eliminate dead spots and allow for the addition of other wireless devices easily.
General features
Camera Hardware Profile
• 1/5" VGA progressive CMOS sensor
• Minimum illumination 1 lux @ F2.8
• 4X digital zoom
• Fixed length 3.15 mm
• Aperture F2.8
• Exposure Time: 1/15~1/15,000 sec.
• Angle of view
(H) 45.3°
(V) 34.5°
(D) 54.9°
• Built-in Microphone
Image Features
• Configurable image size, quality, frame rate, and bit rate
• Time stamp and text overlays
• Configurable motion detection windows
• Configurable brightness, saturation, contrast
Video Compression
• H.264/MJPEG format compression simultaneously
• JPEG for still image
Video Resolution
• 640 x 480, 320 x 240, 160 x 112 at frame rates up to 30 fps
Audio Compression
• PCM
Connectivity
• 10/100 BASE-TX Ethernet port
• 802.11n wireless
Network Protocols
• IPV4, ARP, TCP, UDP, ICMP
• DHCP Client
• NTP Client (D-Link)
• DNS Client
• DDNS Client (D-Link)
• SMTP Client
• FTP Client
• HTTP Server
• PPPoE
• UPnP Port Forwarding
• LLTD
Security
• Password authentication
• HTTP digest encryption
System Requirements for Web Interfaces
• Operating system: Microsoft windows, XP, Vista, 7, 8
• Browser: Internet Explorer, Firefox, Safari, Chrome
Event Management
• Motion detection
• Sound level detection
• Event notification and uploading of snapshots/video clips via SMTP or FTP
Remote Management
• Configuration accessible via web browser
Mobile support
• mydlink Lite app for iOS and Android
D-ViewCam™ System Requirements
• Operating System: Microsoft Windows 7/Vista/XP
• Web Browser: Internet Explorer 7 or higher
• Protocol: Standard TCP/IP
D-ViewCam™ Software Functions
• Remote management/control of up to 32 cameras
• Viewing of up to 32 cameras on one screen
• Supports all management functions provided in web interface
• Scheduled motion triggered, or manual recording options
Order info
DCS-931L Wireless N H.264 Network Camera