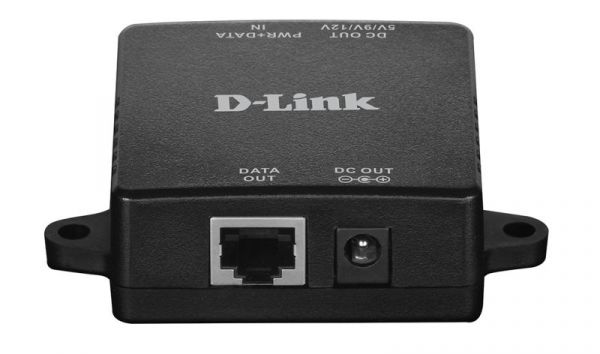 Description
The DKT-50 Gigabit PoE Splitter is designed to supply operational power and Gigabit speed Ethernet to surveillance cameras and wireless LAN devices such as access points, bridges, and routers. It enables power to be split via an PoE Ethernet cable and fed into any non PoE device, eliminating the need to locate the destination device near to an existing power source.
Convenient Installation
Network administrators can use the DKT-50 to deploy any non PoE LAN devices and cameras in hard-to-reach places such as rooftops, ceilings, or any other place not usually in close proximity to a power outlet. Support for 5 V, 9 V and 12 V output provides compatibility for most devices, and its plug-and-play design means there's nothing else to configure. This gives administrators the freedom to easily position network devices where they will be most effective, rather than having to settle for less desirable locations with limited power availability.
Gigabit Performance
Future-proof your expanding network with support for Gigabit speeds so your network devices perform at their maximum potential. Due to the increasing popularity of megapixel IP cameras, support for Gigabit throughput means smoother high-resolution streams, resulting in more detail-rich images. Using the DKT-50, both power and data can be transmitted up to 100 m (328 feet)* away from a power source using standard Ethernet cabling without deterioration in performance.
Easy to Set Up
The DKT-50 Gigabit PoE Splitter is simple to deploy because it requires no tools or software to install and its compact size makes implementation easy. By simply connecting the DKT-50 to a network device using a standard Ethernet and power cable, and then connecting the DKT-50 to any PoE powered Ethernet cable, network administrators can use non PoE network devices in remote locations without access to power outlets.
General features
Ethernet 
• Data rate: 10/100/1000 TX Mbps
• Connector: RJ-45
• TIA/EIA 568 Cat-5 and above
LEDs 
• Power
PoE Compliance 
• 802.3af PoE  
• Propriety PoE
Dimensions 
• 63 x 62 x 24 mm
Weight 
• 50 grams
Power 
• Input: 48 V DC 
• Output:  5 V, 9 V or 12 V
Temperature 
• Operating: 0° to 60°C
• Storage: -20° to 70°C
Humidity 
• Operating: 10% to 80% non-condensing 
• Storage: 5% to 90% non-condensing
Certifications 
• FCC Class B 
• CE Class B
* Maximum distance as per 802.3u specifications.
Order info
DKT-50  Gigabit PoE Splitter