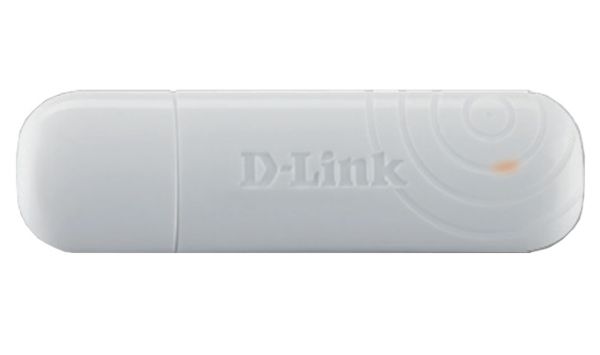 DWA-160/C1
EOL
מתאם אלחוטי עובד בשני תדרים (2.4GHz/5Ghz) בתקן 802.11n עד 300Mbps
היכן לקנות
תאור
Dual-band wireless ( 2.4 / 5GHz ) USB- Adapter DWA- 160 provide reliable wireless connection to a public wireless network («hotspot») or dual-band router that can be used for streaming high-definition video (HD). USB- Adapter DWA- 160 allows you to connect your computer to a high-speed wireless networks and provides excellent reception. Once connected , you can access high-speed Internet connection , as well as secure access to shared photos, files , music, video, printers and drive.

Using two frequency ranges
USB- Adapter DWA- 160 supports dual-band , while the 2.4 GHz band can be used for checking e-mail and access the Internet through a wireless network in 5 GHz band can be streaming HD video and other media .

Increased speed and extended range of network
Dual-band USB- adapter Xtreme N DWA- 160 provides a connection to a wireless network at a higher speed and at greater distances , compared with the previous 802.11 adapters . This ensures fast and reliable connection anywhere in your home.

Easy to install and use
Setup wizard provides step by step instructions that you can use to quickly and easily connect to wireless networks , even in the absence of experience with networks. Due to its high performance , reception, and security , this adapter is the best choice for wireless desktops.
מאפיינים כללים
Operating system
• Microsoft Windows XP, SP3, Vista, 7 or 8

Standards
• IEEE 802.11a
• IEEE 802.11b
• IEEE 802.11g
• EEE 802.11n
נתונים פיזיים
Indicators
• Link / Activity

Measurements
• 79,5 x 23 x 10,8 mm

Weight
• 11.4 grams

Temperature
• Operating: 0 ° to 40 °
• Storage: -20 ° to 65 °

Humidity
• Operating: 0% to 90% (non-condensing)
• Storage: 5% to 95% (non-condensing)

Certificates
• CE
• FCC
• Wi-Fi Certified