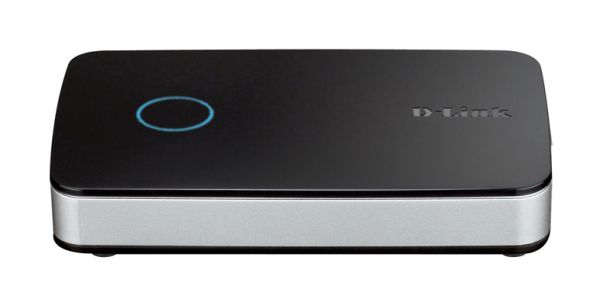 DNR-202L
EOL EOS
שרת NVR עם תמיכה ב mydlink
היכן לקנות
תאור
DVR DNR-202L mydlink -enabled service allows you to record four network cameras on the locally attached USB- drives. DNR-202L is an efficient and reliable device that supports the plug-and-play and intuitive Web- interface, simplifying setup and network cameras . With a wide range of management functions for IP- cameras , recording, playback and storage of video , DNR-202L provides comprehensive remote monitoring of high quality and is a good alternative obsolete surveillance systems .

Mydlink service on your mobile device
Thanks to the support service mydlink, DNR-202L allows users to view and remotely manage devices through mydlink -enabled Web- browser using Web- site mydlink or Web-based DVR. Additionally, the app mydlink View NVR provides access and control of the device DNR-202L with mobile devices.

Convenient and reliable video recording
DNR-202L allows you to manage multiple cameras , providing direct access to live video and playback of recorded data via the Internet. Full functional video management and the ability to simultaneously play and record new video characterize DNR-202L as a convenient and effective DVR . Furthermore , light weight, small size and portability of the device makes it suitable for installation in any place.

Universal monitoring and adjustment
Users have a wide range of options for viewing and organizing record keeping using the OSD . It may appear auxiliary user-defined camera names and status records . Also, the screen can display one or more cameras , and users can manage the interface of functional PTZ ( pan / tilt / zoom ) .

Automatic detection cameras
One can not imagine an easier search and configure IP- cameras. Just click auto scan , and DNR-202L detect all cameras connected to the network. Built-in buzzer DVR DNR-202L will beep when detecting each of the chambers .

Wide functional recording
In the DNR-202L uses a simple and intuitive interface that allows users to quickly and easily configure the general settings , including compression, resolution and frame rate for all connected cameras. When the cameras are set up, recording can be performed automatically.
מאפיינים כללים
Video format
• H.264/MPEG-4/MJPEG for video
• JPEG for still pictures

Support audio
• G.711
• G.726

Reset button
• Factory reset (press and hold for 10 seconds )

Auto Scan button
• Detection of IP- cameras (press and hold for 3 seconds )

Interfaces for external devices
• Port 10/100 BASE-TX Fast Ethernet
• 2 USB 2.0 ports for external HDD

Video resolution
• 1280 x 720 (1 channel)
• 640 x 480 (4 channels)

Video display Modes
• Showing 1 and 4 channels

Recording modes
• Scheduled , Manual , Event (Motion )
• Continuous

Write performance
• 32 Mbit / s

Playback modes
• Time , Event , Camera

Playback performance
• Max . 720P for 1 channel
• 640 x 480 (4 channels)

Playback control
• Play , Stop , Pause, Next , Previous , Next, Previous

Video export formats
• AVI

Physical interface
• RJ- 45 10/100 LAN Ethernet ( Auto MDI / MDIX)

Network protocols
• IPv4, ARP, TCP, UDP, ICMP
• DHCP- client
• DNS- client
• HTTP- server
• HTTPS
• SMTP
• RTP
• RTCP
• RTSP
• NTP
• UPnP

Security
• Password authentication for the administrator account

Automatic logout
• Idle timeout user configuration pages

System requirements
• Microsoft Windows: XP SP3, Vista, 7, 8
• Mac OS X 10.5 or higher

Browser requirements
• Internet Explorer 8 or higher , Firefox 3.5 or higher , Chrome 2 or higher , Safari 4 or higher

Support for mobile devices
• Android
• iOS

Remote management
• Create snapshots / video through a Web- browser
• Interface settings , accessible through Web- browser

System log
• Status of active users
• History of authorization
נתונים פיזיים
Certificates
• CE
• FCC
• CE LVD
• C-Tick

Weight
• 90 g

Power
• Power Adapter
- Input: 100-240 VAC, 50/60 Hz
- Output: Min. 5 V DC, 3 A
• USB-port (Output): Max. 5, 1 A

Power consumption
• 8.5 W ± 5% (including two 2.5 HDD)

Temperature
• Operating: 0 to 40 C
• Storage: -20 to 70 C

Humidity
• Operating: 10% to 90% (non-condensing)
• Storage: 5% to 95% (non-condensing)