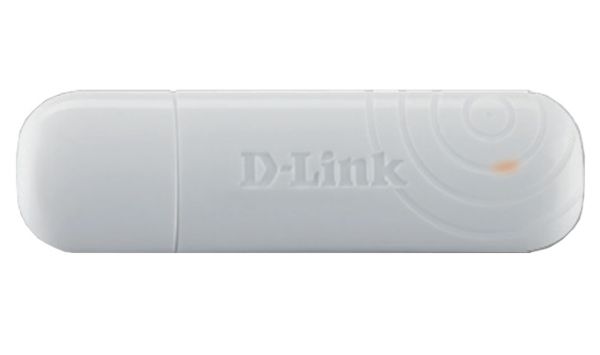 DWA-160/C1
EOL
Wireless N300 Dual Band USB Adapter
Kust osta
Kirjeldus
Wireless dual-band (2.4/5GHz) wireless USB adapter DWA-160 provides a reliable wireless connection to a public wireless network ("hotspot") or dual band router, which can be used for streaming the high-definition video (HD). DWA-160 enables you to connect your computer to a high-speed wireless network and provides excellent signal reception. Once connected, you can get access to high-speed Internet connection, as well as the total secure access to your photos, files, music, video, printers, and storage.
Use two frequency bands
DWA-160 supports dual band technology: check your email and surf the Internet on the 2.4GHz band, and stream HD video and other media content using the 5GHz band.
Increased speed and expanded network range
DWA-160 Xtreme N dual band USB adapter provides a connection to the wireless network at a faster speed and at a greater distance than the previous 802.11 standards adapters. This ensures quick and reliable connection anywhere in your home.
Easy installation and use
Installation Wizard provides step-by-step instructions that you can use to quickly and easily connect to a wireless network, even in the absence of experience with networks. Due to its high performance, reception and security, this adapter is the best choice for wireless connection of desktop computers.
Põhiomadused
Operating system
• Microsoft Windows XP, SP3, Vista, 7 or 8
Standards
• IEEE 802.11a
• IEEE 802.11b
• IEEE 802.11g
• IEEE 802.11n
Wireless speed
• IEEE 802.11a: 54, 48, 36, 24, 18, 12, 9 and 6 Mbit/s
• IEEE 802.11b: 11, 5.5, 2 and 1 Mbit/s
• IEEE 802.11g: 54, 48, 36, 24, 18, 12, 9 and 6 Mbit/s
• IEEE 802.11n:
Transmitter output power
IEEE 802.11a:
15 dBm at 6.9 Mbit/s
15 dBm at 12.18 Mbit/s
13 dBm at 24.36 Mbit/s
11 dBm at 48.54 Mbit/s
• IEEE 802.11b:
18 dBm at 1 Mbit/s
18 dBm at 2 Mbit/s
18 dBm at 5.5 Mbit/s
18 dBm at 11 Mbit/s
• IEEE 802.11g:
18 dBm at 6 Mbit/s
9 dBm at 18 Mbit/s
18 dBm at 12 Mbit/s
18 dBm at 18 Mbit/s
16 dBm at 24 Mbit/s
16 dBm at 36 Mbit/s
14 dBm at 48 Mbit/s
14 dBm at 54 Mbit/s
• IEEE 802.11n:
2.4GHz/HT-20
18 dBm at MCS0/8
18 dBm at MCS1/9
18 dBm at MCS2/10
18 dBm at MCS3/11
16 dBm at MCS4/12
16 dBm at MCS5/13
14 dBm at MCS6/14
14 dBm at MCS7/15
2.4GHz/HT-40
18 dBm at MCS0/8
18 dBm at MCS1/9
18 dBm at MCS2/10
18 dBm at MCS3/11
16 dBm at MCS4/12
16 dBm at MCS5/13
14 dBm at MCS6/14
14 dBm at MCS7/15
5GHz/HT-20
15 dBm at MCS0/8
15 dBm at MCS1/9
15 dBm at MCS2/10
15 dBm at MCS3/11
13 dBm at MCS4/12
13 dBm at MCS5/13
11 dBm at MCS6/14
11 dBm at MCS7/15
5GHz/HT-40
15 dBm at MCS0/8
15 dBm at MCS1/9
15 dBm at MCS2/10
15 dBm at MCS3/11
13 dBm at MCS4/12
13 dBm at MCS5/13
11 dBm at MCS6/14
11 dBm at MCS7/15
Receiver sensitivity
• IEEE 802.11a:
-82 dBm at 6 Mbit/s
-81 dBm at 9 Mbit/s
-79 dBm at 12 Mbit/s
-77 dBm at 18 Mbit/s
-74 dBm at 24 Mbit/s
-70 dBm at 36 Mbit/s
-66 dBm at 48 Mbit/s
-65 dBm at 54 Mbit/s
• IEEE 802.11b:
-79 dBm at 1 Mbit/s
-79 dBm at 2 Mbit/s
-79 dBm at 5.5 Mbit/s
-79 dBm at 11 Mbit/s
• IEEE 802.11g:
-82 dBm at 6 Mbit/s
-81 dBm at 9 Mbit/s
-79 dBm at 12 Mbit/s
-77 dBm at 18 Mbit/s
-74 dBm at 24 Mbit/s
-70 dBm at 36 Mbit/s
-66 dBm at 48 Mbit/s
-65 dBm at 54 Mbit/s
• IEEE 802.11n:
2.4GHz/HT-20
-82 dBm at MCS0/8
-79 dBm at MCS1/9
-77 dBm at MCS2/10
-74 dBm at MCS3/11
-70 dBm at MCS4/12
-66 dBm at MCS5/13
-65 dBm at MCS6/14
-64 dBm at MCS7/15
2.4GHz/HT-40:
-79 dBm at MCS0/8
-76 dBm at MCS1/9
-74 dBm at MCS2/10
-71 dBm at MCS3/11
-67 dBm at MCS4/12
-63 dBm at MCS5/13
-62 dBm at MCS6/14
-61 dBm at MCS7/15
5 GHz/HT-20
-82 dBm at MCS0/8
-79 dBm at MCS1/9
-77 dBm at MCS2/10
-74 dBm at MCS3/11
-70 dBm at MCS4/12
-66 dBm at MCS5/13
-65 dBm at MCS6/14
-64 dBm at MCS7/15
5GHz/HT-40
-79 dBm at MCS0/8
-76 dBm at MCS1/9
-74 dBm at MCS2/10
-74 dBm at MCS3/11
-67 dBm at MCS4/12
-63 dBm at MCS5/13
-62 dBm at MCS6/14
-61 dBm at MCS7/15
Füüsilised parameetrid
Indicators
• Link/Activity
Measurements
• 79,5 x 23 x 10,8mm
Weight
• 11.4g
Temperature
• Operating: 0°C to 40°C
• Storage: -20°C to 65°C
Humidity
• Operating: 0% to 90% (non-condensing)
• Storage: 5% to 95% (non-condensing)
Certificates
• CE
• FCC
• Wi-Fi Certified
Sidustooted
DWA-160/C1 Wireless N300 Dual Band USB Adapter